Graphic Credit: Helecas Graphics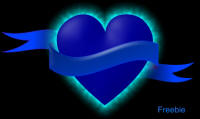 Graphic Credit: Helecas Graphics
Parents Of Curtis Allen Jenkins & Vondaleah Marie Jenkins - Doane

Percy Jenkins 5/5/22 Wrens,Ga.
3/25/94 Philadelphia, Pa.
Doris A. Rodgers - Jenkins
1/27/23 Portsmith, Va.
1/03/05 Camden, N. J.
Mattie D. Rodgers - Moore
2/12/18 Porthsmith, Va.
4/27/05 Harlem, USA
William V. Moore
Waco, Texas
Harlem, USA
Gladys Young
Wrens, Ga.
Camdden, N. J.

Reserved For Curtis Allen Jenkins

Reserved For Vondaleah Marie Jenkins - Doane
Philadelphia, Pa.







Graphic Credit: Helecas Graphic
Mother Of Gaynita Howell-Painten, Derrick Howell , Cynthia Howell & William "Junior" Howell.
Barbara Jenkins - Howell
6/26/33 Wrens, Ga.
7/22/99 Philadelphia, Pa.
***Mother Of Barbara Jenkins - Howell***
Melba Jenkins - Brown
10/06/16 Wrens, Ga.
4/10/00 Greensboro, North Carolina

***Son of Derrick Howell***
Maurice Howell
Philadelphia, Pa.






WIP.......Private Memorial Visitation Book
FYI:
All Memorial Tribute Listings are permanently posted to perserve the Memories Of Love Ones.
You May Submit Photographs Of Love Ones. Each Will Have A Star Above The Photograph, Family Name , Birth Name, DOB & DOD And Personal Inscription Below the Photograph.
Click Here: Stone Family & Relatives Photograph Virtual Remembrances


How Can I Help You With Your Quest?
Offering A One On One "free" Interactive
Live Chat In Real EST Time. Limited Session.

GenealogyToday.com - Genealogy help for newbies, family researchers, genealogists and profesionals.
Reserved for Official Site Designated File Manager
Changing LINKS
View My Kandu WebMistress Guide
"Free" Internet "Secrets" To Share With You.
<%=DisplayLinks(5,""," - ","","")%>
Guaranteed Internet Traffic!!!


FREE Banner Ads - www.PixelKick.co.uk